Reliability in innovation
INNOVATION – ACCURACY – RELIABILITY – SAFETY
For 30 years nke has been developing innovative instrument systems dedicated to navigation and performance. Whatever your program, it should be racing or cruising, solo or crewed, nke instruments are designed to answer all your needs at every level.
Performance, accuracy and simplicity, intuitive operation are always kept in mind by the team. The best way to make your boat and to make it happen. The most prestigious victories of the season have proven our pedigree. A big thank you to everyone who participated in this success.
About Eastern Electronics
Eastern Electronics founded in 1981 by marine electronics engineer, Mark Wylie working on vessels based in and around Suffolk Yacht Harbour (Levington).
Several years later EEML started to specialise on single handed racing yachts extending to larger around the world racing vessels.
Since 2000 EEML has been involved with major projects in Vendee Globe, Route de Rhum, Transat Jaques Varbre, Ostar, Around Alone, Velux 5 Oceans, etc.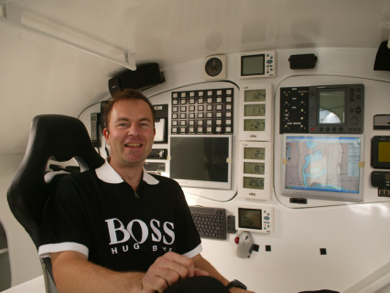 Mark Wylie
Marine Electronics Engineer
Get in touch
By submitting this form you understand that we will capture and store your information to facilitate replying to your enquiry.